Services - Industrial / Institutional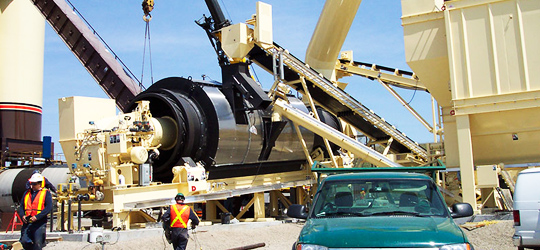 Working on industrial electrical projects is something we're used to, and we have the experience to prove it! Here are just a few ways ZS can help you.
Your Power Factor directly affects how much money you spend on electricity. ZS can properly determine a cost-effective and efficient solution to make sure your institution or facitily isn't spending extra money.
ERIP Lighting & Energy Retrofit
We'll take you through the complete application process and follow-up as well.
Preventative and Predictive (Condition-Based) Maintenance
Failing to plan is planning to fail. Maintenance is a critical program in any facility.
Preventative maintenance programs are designed custom to your plant or facility to keep machines running and optimize production time. It enables us to target equipment and systems that need routine service to minimize any chance of costly surprise breakdowns.
Predictive (or Condition-Based) maintenance programs monitor equipment at regular intervals to identify changes in conditions of equipment (temperature, current draw, mechanical noise) over time. We can identify equipment that shows potential of failing and address the situation before it causes an unnecessary and costly shut down to your plant or machines.
With the use of infrared cameras, we can find existing or potential problems that the human eye can?t see. Consider poor electrical connections, water ingress in walls, roofs, and foundations, or poor seals around doors and windows. All of these situations are cause for concern yet none can be discovered until it's too late. Don't take chances. For more information on thermal imaging, contact us.
Circuit breakers tripping, overheating transformers, burnt out motors, machines malfunctioning can be attributed to the quality of power coming into your home or business. If you have concerns, contact us to discuss possible options to help determine what may be the cause.
These include foot and hand switches, electrically interlocked barriers, pressure pads, light curtains, as well as warning/indicating devices.
We can provide overhead crane anti-collision devices, overhead door safety devices, as well as remote radio control installation for cranes.
Engineered small to multiple cabinet systems, we can accommodate everything from small monitoring systems to complete machine production controls.
And that's not all. We are also trained in the following:
Gas detection systems
Retooling machines
Complete rewiring and updating of existing panels.
Plant production monitoring
Human Machine Interface (HMI) panels
Air exchange and building environmental controls.
PLC programming (consisting of: relay logic control, variable frequency drives, programmable logic control panels)
Request A Free Consultation
Please fill in the form below and we'll contact you to book a free consultation.